How is this Lawyer Different?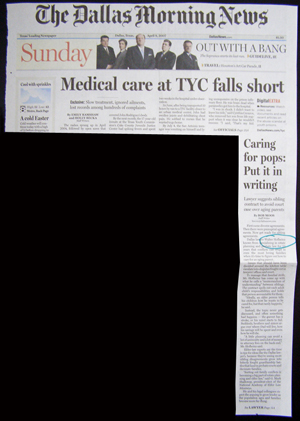 How to differentiate your client from others that do the same thing? Walter Hofheinz is an estate planning lawyer, one of several hundred in the Dallas area, and thousands in Texas. As the 2006 recipient of the State Bar of Texas Lawyer of the Year, general practice, solo and small firm section, he obviously knew what he was doing. But how to create news interest?

Sometimes the best way to create news interest is to connect your client to a bigger trend, and at the time I was working with Walter, estate planning problems were in the national news, particularly the care, or lack of, for Mrs. Vincent Astor in New York City. Walter had recently worked on some long-term care cases with siblings, so we suggested a story about sibling agreements. The rest is a Front-Page Sunday story!