Favorites with John Holiday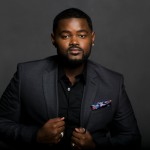 Working with John Holiday, countertenor, as his publicist over the last several years has been an exciting journey. These are a few of my favorite moments.
"…an impressive young countertenor, John Holiday, brought a bright virile voice to an aria from Handel's "Guilio Cesare," conducted by Pacien Mazzagatti."Anthony Tommasini, The New York Times
Holiday featured as one of  Broadway World's "New York Opera 2015 Gifts that Keep on Giving
Holiday discuss the origins of the modern countertenor voice and opera's historical flexibility on Classical Classroom produced by Houston Public Media.
The Charleston Post & Courier featured John Holiday during his successful run during the USA Spoleto Festival 2015. Wildly successful run, I should say, since the article headline reads, "John Holiday steals the festival."
The Post & Courier produced a companion video of John for this story. I think it portrays the life of an artist wonderfully!
Meeting the Artist: John Holiday