Don't Forget the Trash Cans!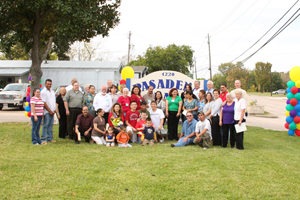 Community Resource Group and Pasadena Trails celebrated the first conversion of a mobile home park to resident-ownership in Texas with a Block Party with all the trimmings – tents, carnival games, bounce houses and slides, photographer/videographer, media coverage, strolling entertainment and a DJ, and fabulous barbecue from Houston's famous Lenox Barbecue & Catering.
Lessons I learned long ago about events – something will go wrong, so be prepared and be flexible. And, remember trash cans!!